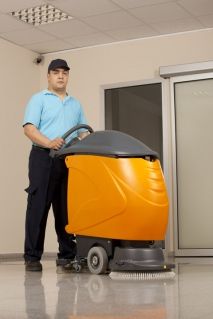 Keeping your House Pristine - The Spring Clean
26 November 2013
The idea of a spring clean is nothing new. It has been a dreaded task for generations, a yearly payment of attention to some areas of your home that are not usually afforded it. But unless your weekly cleaning schedule is incredibly thorough, it is a necessary one. It doesn't have to be done in Spring, but in times past this was the most effective time of the year to do it and hence the 'Spring clean' has become synonymous with any thorough and intense tidying duty.
A good spring clean is a sure-fire way to make sure every part of your home is clean and bacteria free. This isn't the time to be carrying out those weekly cleaning tasks to a higher standard, this is an opportunity to tackle all those areas that do not usually encounter the lick of a duster or cleaning product throughout the rest of the year. Here are our top Spring Clean tasks:
1. Wash re-usable bags
In modern times it has become commonplace to re-use bags for grocery shopping and other tasks, with the once rapidly consumed polythene bags now costing a small sum at most large stores. The re-usable varieties are usually made from a machine washable material, so take the time to do it. If you have a bag you use regularly for loose vegetables, then traces of bacteria, dirt and other nasty things that may not be visible to the naked eye will more-than-likely be present in abundance.
2. Clean out the fridge and defrost the freezer
Just like the re-usable grocery bags, our fridges can be a minefield of built-up bacteria. Throw out anything past expiry, clean shelves and baskets with disinfectant and discard anything that has not been needed over the past year that might still be lurking at the back in order to provide a nice clean environment in which to store the oncoming spring and summer's bounty of crops. Defrosting the freezer will usually give you more space – ice does tend to build up over time so taking the opportunity to get rid of it will make sure you have more room for your food over the coming months.
3. Leave no kitchen cupboard unopened
This is the chance to clean all those shelves that may have been laden with piles of different foodstuffs over the course of the year. Not only that, it gives you the chance to review the contents of many of your 'busiest' cupboards and drawers. We all have a few things that we think we will need one day but if we are honest we know we will not. Throw out anything you no longer need or is long past expiry and clean the shelves and walls before putting everything back tidily and in a logical order.
4. Fix all the little things
It may not sound like cleaning, but setting your mind to a spring clean and the opportunity to start afresh from a (quite literally) clean slate lends itself well to also fixing any small broken items that have simply been ignored for quite some time. If the cupboard door is sticking, fix it. If the drawer squeaks, put some oil on it. Each one will take seconds, so get them all done while you are in the right frame of mind.
5. Head out to the shed, the garage, or even inside the computer
Sheds and garages can be an oasis for collecting household items that we just don't need, so clear them out if you have the time, and be ruthless. Similarly your computer will become clogged with all manner of bookmarks and downloads over the course of the year – take some time to sort through your photos and email inboxes.
You may also like